Brass Arundel Mushroom Surface Mount, Plug-in
Inverted, the Arundel shade makes a great accent light with a low profile on your wall. The Mushroom diffuser is halfway exposed because it's too cute to cover up. Bulb included.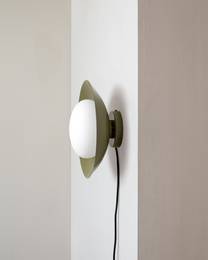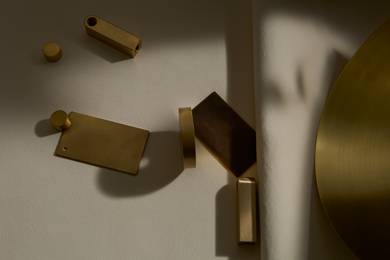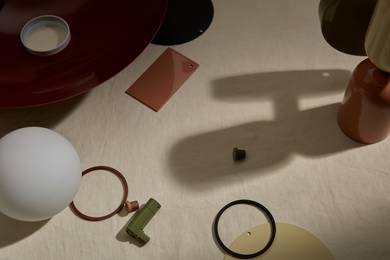 The Arundel Series
Arundel began at a garage sale in Maine. Noticing a weird, wok-like light on a swivel led to sandwiching a prototype between a base and a diffuser. It's handsome, almost classic, and available in many combinations of finishes.
See all 22 Fixtures
Details
Overall Dimensions: 13 in Diameter x 6 ⅝ in D
Materials: Brass, glass Buy Brass Finish Samples
Bulb: GU24 / 120 V / 5.0 W / 550 lm / 2700 K / dimmable Buy Replacement Bulbs
Certifications: UL Listed
Downloads
Key Features
Plug-in Wall Sconce
Fixture is wall-mounted and plugs into an outlet, no electrician needed.
Ambient Light
Overall illumination, uniformly distributed in all directions.
Painted Metal
Wet-coated, achieved by applying liquid paint to solid steel.
Brass
Brass: Made from solid brass, brushed or patinated. ✨
Inline Switch
A switch is placed on the cord, 2 feet from the plug.
UL Listed
Authorized and rated by Underwriters Laboratories (UL), the American Standard for all things electric ⚡️