Brass Arundel Orb Pendant
The mold-blown glass diffuser is a statement that adds just the right amount of ambient light. The intention behind Arundel is to be moody; it is especially nice if it's not a room's only source of light. Bulb included.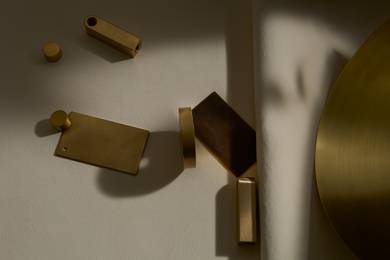 The Arundel Series
Arundel began at a garage sale in Maine. Noticing a weird, wok-like light on a swivel led to sandwiching a prototype between a base and a diffuser. It's handsome, almost classic, and available in many combinations of finishes.
See all 22 Fixtures
Details
Overall Dimensions: 13 in Diameter
Materials: Steel, Brass, Glass Buy Metal Finish Samples Buy Brass Finish Samples
Bulb: E12 / 110 V / 5.0 W / 550 lm / 2700 K Buy Replacement Bulbs
Certifications: UL Listed, Damp Rated
Downloads
Key Features
Pendant
Fixture is hardwired and hangs from the ceiling, suspended by a cord or rod.

Ambient Light
Overall illumination, uniformly distributed in all directions.
Damp Rated
Designed to withstand moisture accumulation but not direct contact with water; can be installed in bathrooms.
Dimmable
Lighting output can be modulated with an external dimmer.
Customizable
Designed to be adapted; select your color, finish, size, and more.
UL Listed
Authorized and rated by Underwriters Laboratories (UL), the American Standard for all things electric ⚡️