Brass Arundel Orb Surface Mount
A graceful surface mount that pairs a spherical, hand-blown Orb diffuser with the gentle arc of an Arundel shade, finished in hand-spun brass for a golden, ambient glow. Designed for maximum versatility, it can be mounted to either walls or ceilings.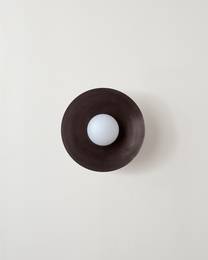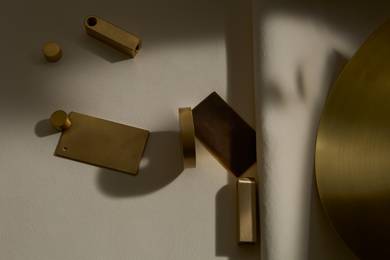 The Arundel Series
Arundel began at a garage sale in Maine. Noticing a weird, wok-like light on a swivel led to sandwiching a prototype between a base and a diffuser. It's handsome, almost classic, and available in many combinations of finishes.
See all 22 Fixtures
Details
Overall Dimensions: 13 in Diameter x 6 ⅛ in D
Materials: Brass, glass Buy Brass Finish Samples
Bulb: GU24 / 120 V / 5.0 W / 550 lm / 2700 K / dimmable Buy Replacement Bulbs
Certifications: UL Listed, Damp Rated
Downloads
Key Features
Surface Mount
Fixture is mounted onto a wall or directly to the ceiling, usually hard-wired.
Ambient Light
Overall illumination, uniformly distributed in all directions.
Dimmable
Lighting output can be modulated with an external dimmer.
Damp Rated
Designed to withstand moisture accumulation but not direct contact with water; can be installed in bathrooms.
Customizable
Designed to be adapted; select your color, finish, size, and more.
UL Listed
Authorized and rated by Underwriters Laboratories (UL), the American Standard for all things electric ⚡️