A three-piece configuration of our adaptable Saga pendant, with a trio of adjoining modules for a remarkably expansive glow. The fixture's detail-oriented design features Saga's signature fluted edges, integrated dim-to-warm LED, and three metal finishes to complete any task-oriented space.
All Saga fixtures are made using low-waste aluminum and recycled LDPE diffusers.
The Saga Pendant, Trio measures 91" long.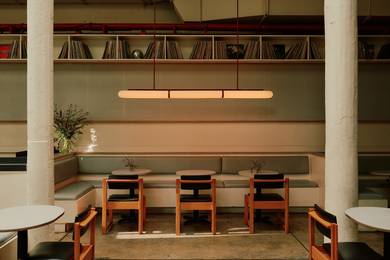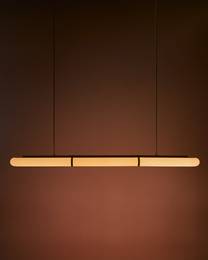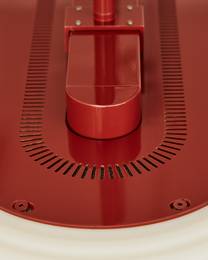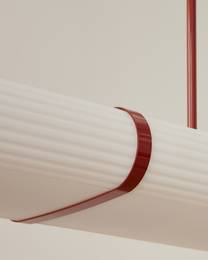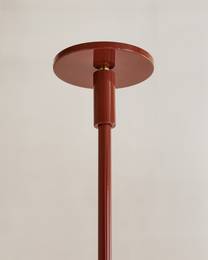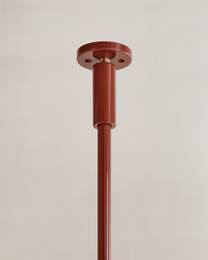 The Saga Collection
Originally created for our own office and production space, the task-oriented Saga Series is an ode to inventive design. Each light incorporates low-waste aluminum and recycled LDPE diffusers, and its mix of warmth and consummate functionality make it well-matched to both homes and workspaces. It's also infinitely customizable: Made up of three modular shapes, it can be configured to support any need. Go long or short, straight or squiggled, offbeat or all-business. No matter the setting, Saga delivers impact, efficiency, and a satisfying sense of order, without a hint of sameness.
See all 3 Fixtures
Details
Overall Dimensions: 91 in L x 12 in W x 5 in H
Materials: Aluminum, LDPE Buy Saga Finish Samples
Bulb: Integrated LED. 3,578 lm / 1800K - 3000K /
50.2W 95+ CRI / warm on dim
Certifications: Damp Rated, ETL Listed
Downloads
Key Features
Painted Metal
Wet-coated, achieved by applying liquid paint to solid steel.
Pendant
Fixture is hardwired and hangs from the ceiling, suspended by a cord or rod.

Dimmable
Lighting output can be modulated with an external dimmer.
Damp Rated
Designed to withstand moisture accumulation but not direct contact with water; can be installed in bathrooms.
ETL Listed
Fixture has received an electrical safety certification by Electrical Testing Labs (ETL).