A surface-mounted companion to our Augustus Pendant and Mirror. This slab-built, wheel-thrown fixture retains the distinctive sculptural form of its larger counterparts, in a size well-suited to smaller spaces.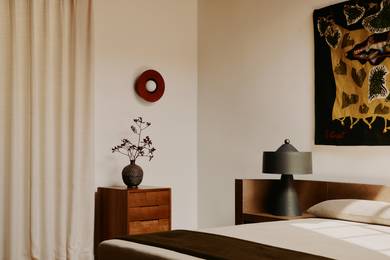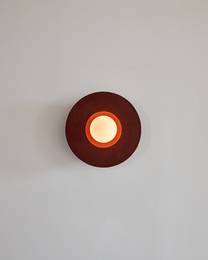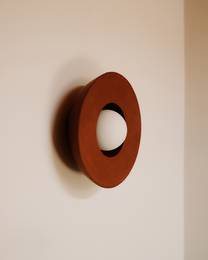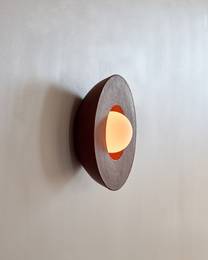 The Terra Series
A collaboration with ceramicist Danny Kaplan, the Terra series reflects our studios' shared commitment to pairing beauty with utility; tradition with innovation; Danny's organic forms with our signature systems-driven simplicity. Together, we experimented with structure and scale
to create pieces that
embody an ongoing dialogue between artist and material. Our goal: to make the connection between clay and light appear innate, as effortless as friendly conversation.
See all 13 Fixtures
Details
Overall Dimensions: 11 in Diameter x 5.5 in D
Materials: Ceramic, glass Buy Terra Ceramic Finish Samples
Bulb: G9 / 110 V / 5.0 W / 550 lm / 2700 K Buy Replacement Bulbs
Certifications: UL Listed, Damp Rated
Downloads
Key Features
Surface Mount
Fixture is mounted onto a wall or directly to the ceiling, usually hard-wired.
Ambient Light
Overall illumination, uniformly distributed in all directions.
Wheel-thrown Ceramic
Clay is shaped by hand on a rotating potter's wheel.
Dimmable
Lighting output can be modulated with an external dimmer.
Damp Rated
Designed to withstand moisture accumulation but not direct contact with water; can be installed in bathrooms.
UL Listed
Authorized and rated by Underwriters Laboratories (UL), the American Standard for all things electric ⚡️