A hand-blown glass pendant that pairs a graceful silhouette with eye-catching embellishment. Gemma's shades are made using a modern variation on a centuries-old practice, which involves applying handmade glass details—in this case, marble-like dots—to blown glass surfaces.
Fitted with hand-finished brass details, a self-leveling brass rod, and a bell-shaped diffuser that matches the shape of its shade.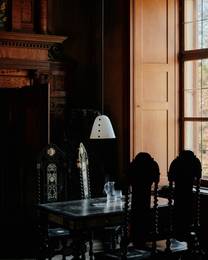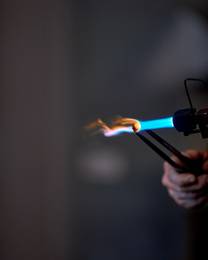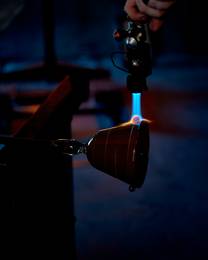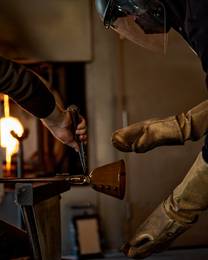 The Flora Collection
A collaboration with artist Sophie Lou Jacobsen, the Flora Collection uses classic Venetian glassmaking techniques to honor the beauty of nature. Its hand-blown, mold-blown, and slumped glass forms marry old-world craftsmanship with contemporary Italian influences. With romantic silhouettes available in an assortment of vivid colors and configurations, Flora builds on our commitment to modularity, but with a twist: Its foundational techniques yield pieces that are innately irreplicable—so, like flowers, no two will ever be the same.
See all 24 Fixtures
Details
Overall Dimensions: 11 in Diameter, Custom Drop Length
Materials: Glass, Brass Buy Handblown Glass Finish Samples Buy Brass Finish Samples
Bulb: G9 / 120V / 7.0 W / 700 lm / 2700K Dimmable Buy Replacement Bulbs
Certifications: UL Listed, Damp Rated
Downloads