A slumped glass sconce designed to meld seamlessly into its surroundings. To create its delicate floral shape, sheets of cut glass are placed in a kiln over specially made plaster molds; as the kiln heats, gravity forces the malleable glass to drape over the molds.
Fitted with hand-finished brass details and a side-by-side duo of dim-to-warm bulbs.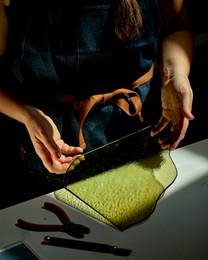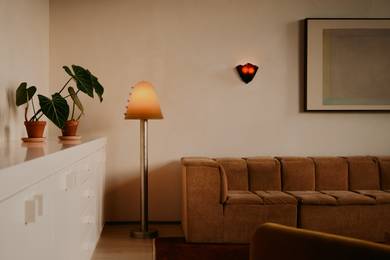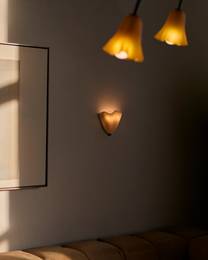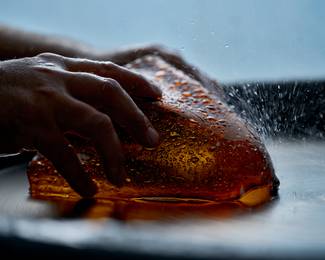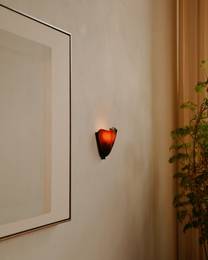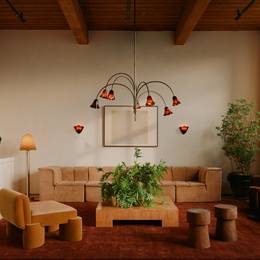 The Flora Collection
A collaboration with artist Sophie Lou Jacobsen, the Flora Collection uses classic Venetian glassmaking techniques to honor the beauty of nature. Its hand-blown, mold-blown, and slumped glass forms marry old-world craftsmanship with contemporary Italian influences. With romantic silhouettes available in an assortment of vivid colors and configurations, Flora builds on our commitment to modularity, but with a twist: Its foundational techniques yield pieces that are innately irreplicable—so, like flowers, no two will ever be the same.
See all 24 Fixtures
Downloads